Our History Rests Here
About Woodland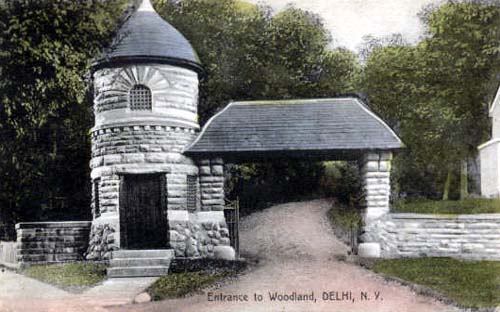 Founded in 1847
In 1813 General Henry Leavenworth purchased a square rod of land from George Fisher for the purpose of burying his wife. Others were invited to use this site for interment of deceased relatives. The graveyard was deeded to the Village Trustees in 1830 (in part) by Erastus Root and the remainder in 1849 by G.H. Edgerton. This Cemetery was located at the present day Court Street and High Street adjacent to the Cherry Hill Estate.
The rapid growth and importance of Delhi demanded a more fitting cemetery and in June 1849 citizens of Delhi organized the Woodland Cemetery Association with the following officers: Richard Titus (Pres.); H.D. Gould (V.P.); Charles Marvin (Sect.); Horace Griswold (Tres.) The land on Whig Road (Meredith Street) was purchased and lots were laid out. In 1857 lots were $8.
Notable Residents
Below you'll find some of the founders and early leaders in Delhi, NY, and also some individuals who helped shape our state and our nation.